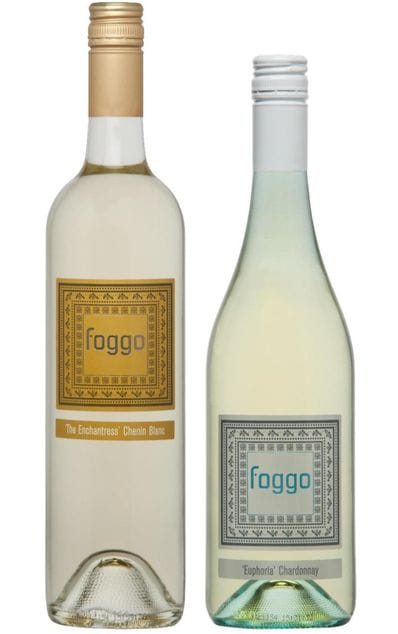 2021 'Euphoria' Chardonnay, McLaren Vale
We pick sun-kissed Chardonnay grapes and promptly crush, de-stem and press the fruit. We wait for the juice to settle and then syphon the nectar into chilled fermenters to develop its fresh, citrusy flavours.
750ml, 13.5% Alc/vol, 8.0 Standard Drinks
2021 Foggo 'The Enchantress' Chenin Blanc, McLaren Vale
This French varietal is crisp and fresh, with hints of pear and stone fruit. After gently crushing and de-stemming the fruit, the juice is syphoned into chilled stainless steel fermenters until bottling.
750ml, 12.0% Alc/vol, 7.1 Standard Drinks