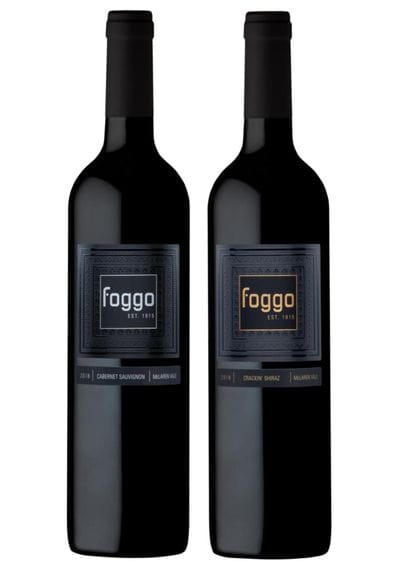 2018 Foggo Cabernet Sauvignon, McLaren Vale
Rich, dark and noble, our 2018 Cabernet Sauvignon displays hints of ripe fruit and spice, wrapped in smooth oak tannins. A traditional Cabernet Sauvignon with a distinctive foggo twist.
750ml, 15% Alc/vol, 8.9 Standard Drinks
2018 Foggo 'Crackin' Shiraz, McLaren Vale
This beautiful handcrafted Shiraz comes from our heritage vines planted on Foggo's distinctive cracking Bay of Biscay soil. A big bold and rich Shiraz, full of dark fruit and pepper wrapped in subtle oak tannins.
750ml, 15% Alc/vol, 8.9 Standard Drinks