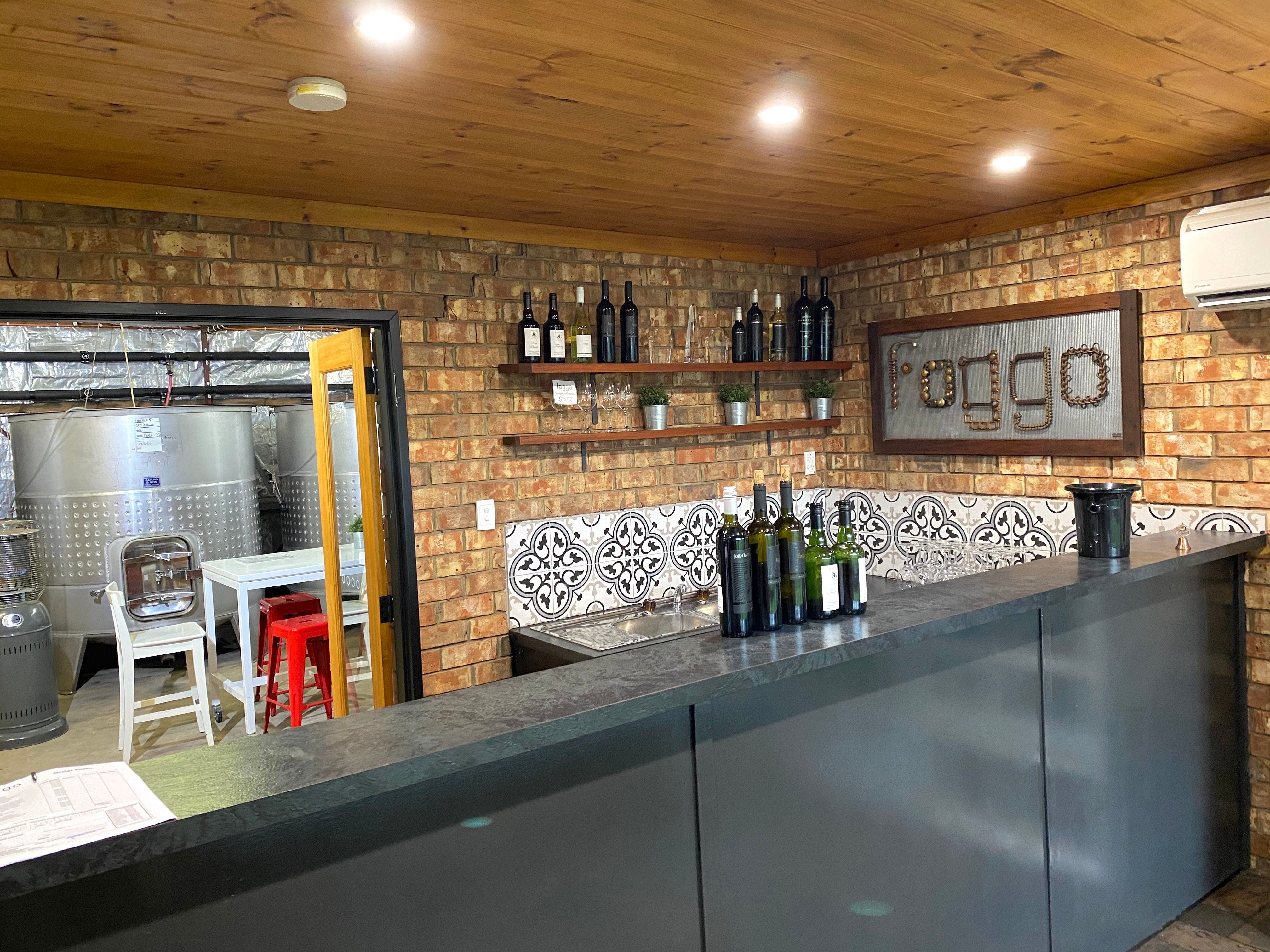 The Foggo way
Foggo is one of McLaren Vale's 'hidden gems.'
Small in stature, but big in heart, our independent winery produces some of McLaren Vale's most exceptional hand-crafted wines.
We are the home of the big bold Shiraz, the spicy Grenache, and the dark and beguiling Cabernet Sauvignon.
Quality means doing it right when no one is looking.
Henry Ford
Foggo's 20-acre boutique vineyard is located in the heart of McLaren Vale at Foggo Road, just around the corner from Pizzatecca and The Confessional. The main vineyard was originally planted with Shiraz vines by prominent regional growers, the Foggo family, in 1915.
Our gnarled, heritage shiraz vines are some of the oldest in the district, and are lovingly tended and hand-picked each vintage to produce the rich and bold shiraz that has become synonymous with the Foggo name.
Other grape varieties on the Foggo vineyard include Cabernet Sauvignon, Grenache and Chardonnay.
Our vines are watered, nourished, mulched and harvested in harmony with the seasons and as naturally as possible. Many of our heritage vines are handpicked each vintage.
Our wines are then pressed and stored in natural French and American oak to give them the distinctive Foggo richness, aroma and mouth-feel.